Paula and TJ are getting married in August, I promised them it would be warm by then, they laughed

Well, I was hoping for some nice sun and warm temps for my engagement session today with Paula and TJ, we all know that winter has in fact returned to WI. They were real troopers and braved the cold for nearly and hour before we ducked inside the War Memorial for a few minutes. I had a great session down near the Milwaukee Art Museum today, can't wait for some warm August weather and their wedding!! Congrats!!!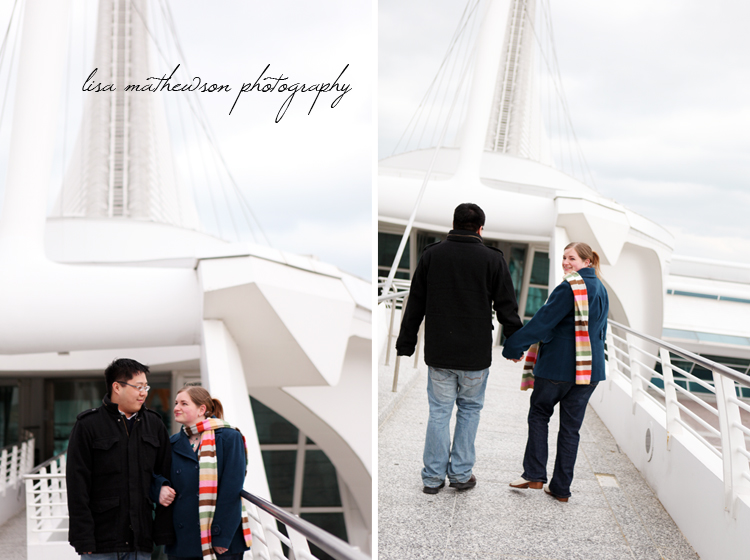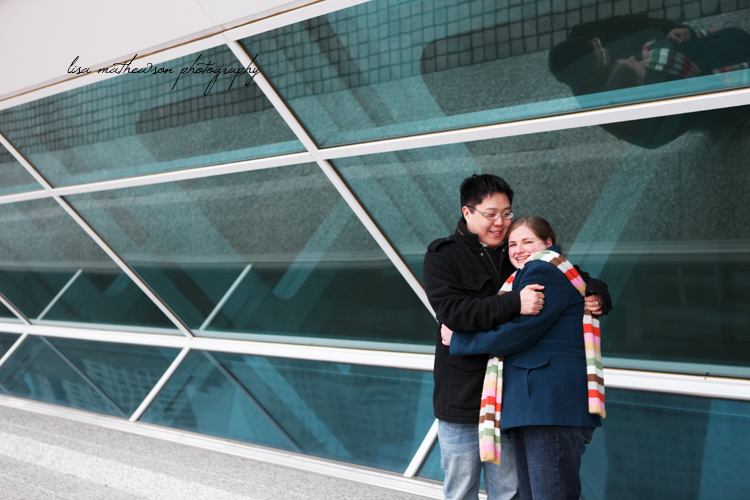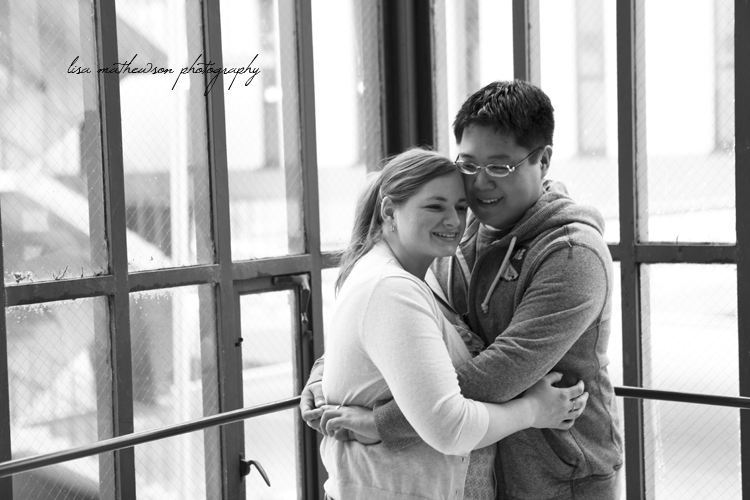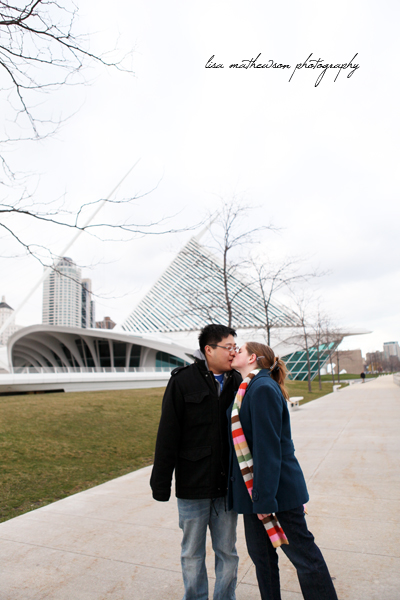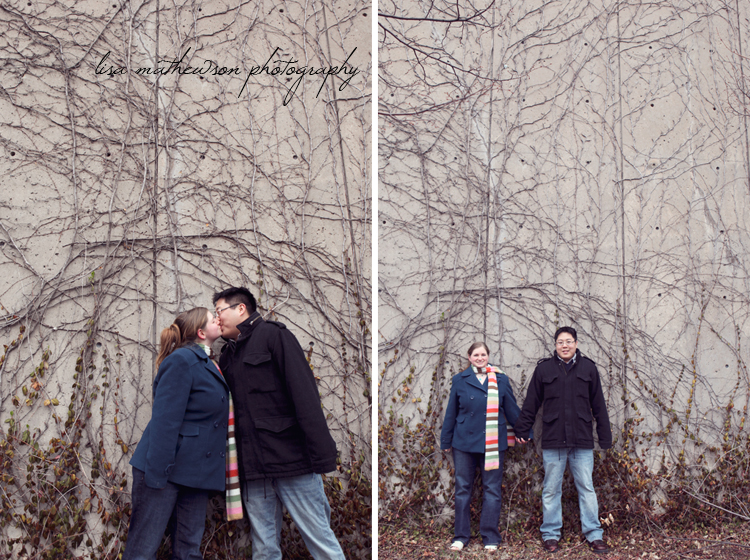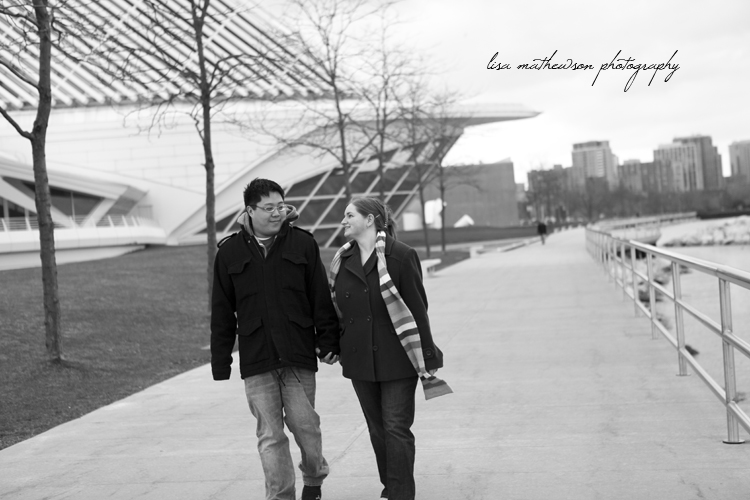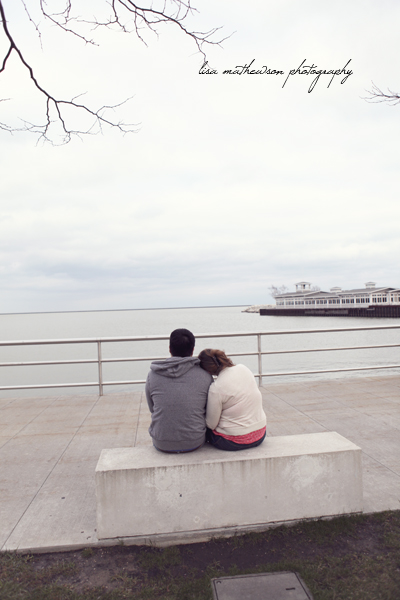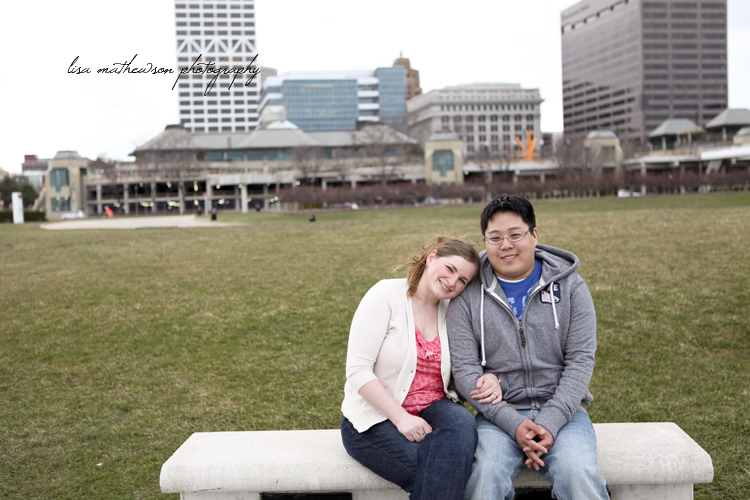 I had the above image up on my screen when my husband walked in my office and he said "whoa, that's a good one!" So Paula and TJ, this one is my husband's favorite!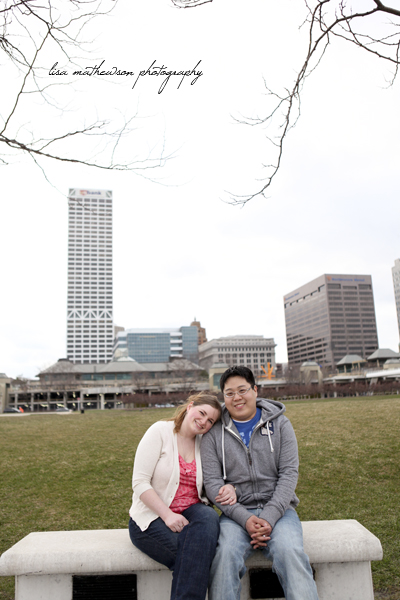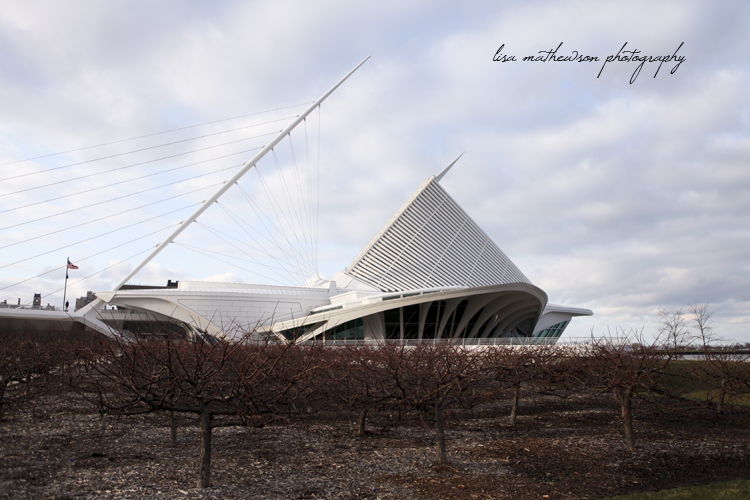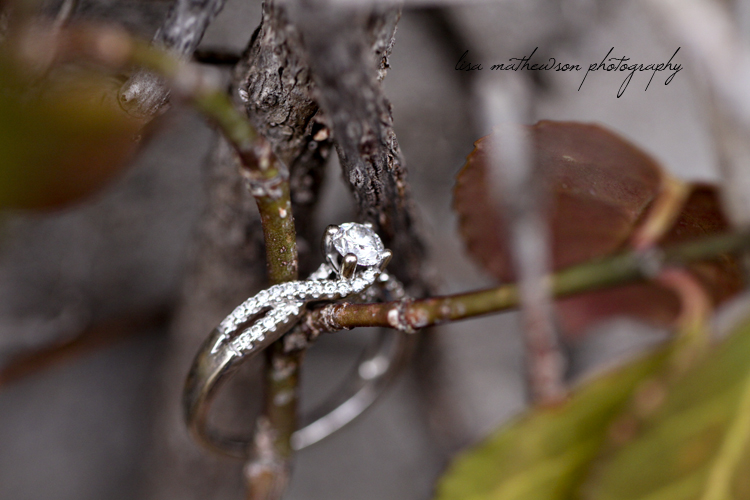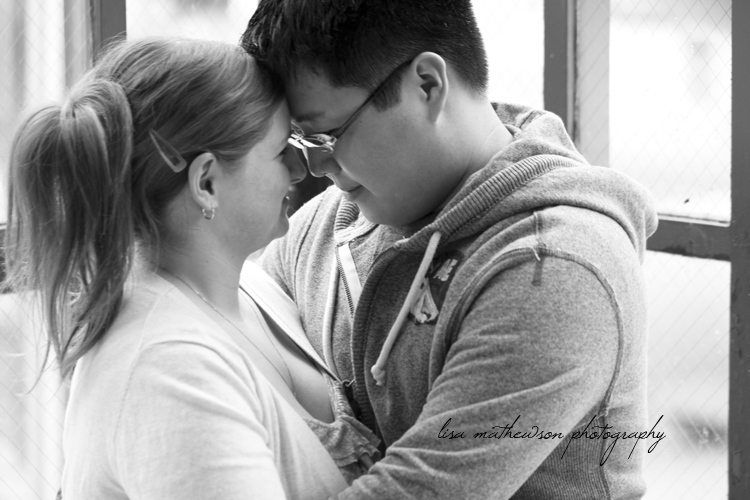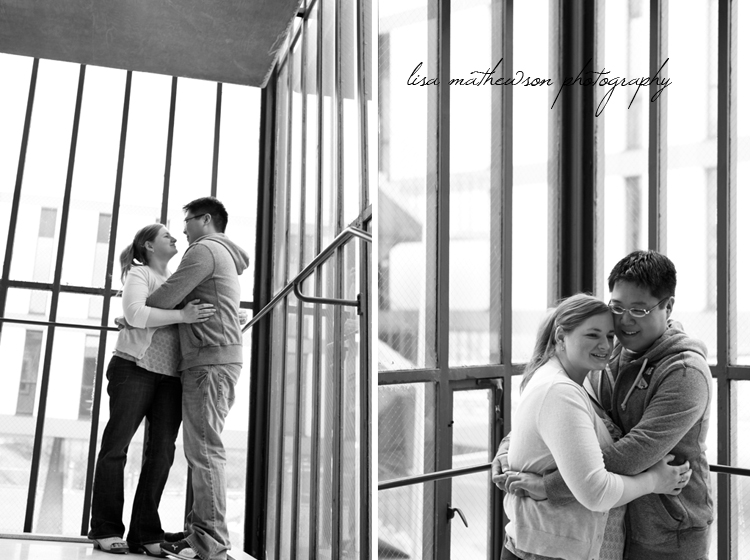 This is an enclosed stairwell at the War Memorial, when I saw the vertical lines of the windows I loved it instantly!! These are lovely images

I always try to look for graphic or textural elements when I am shooting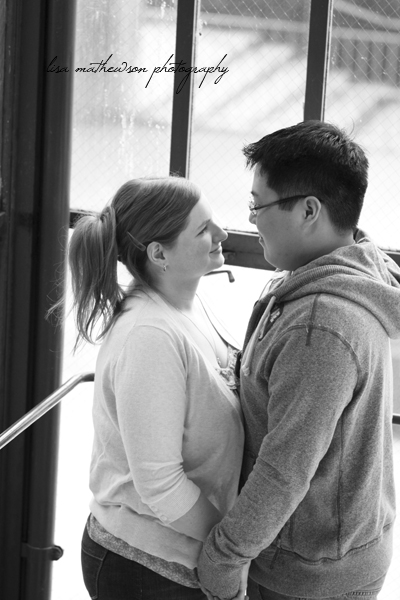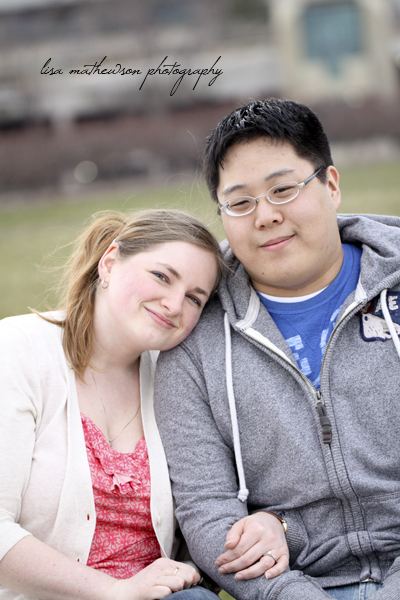 Gorgeous bride to be!!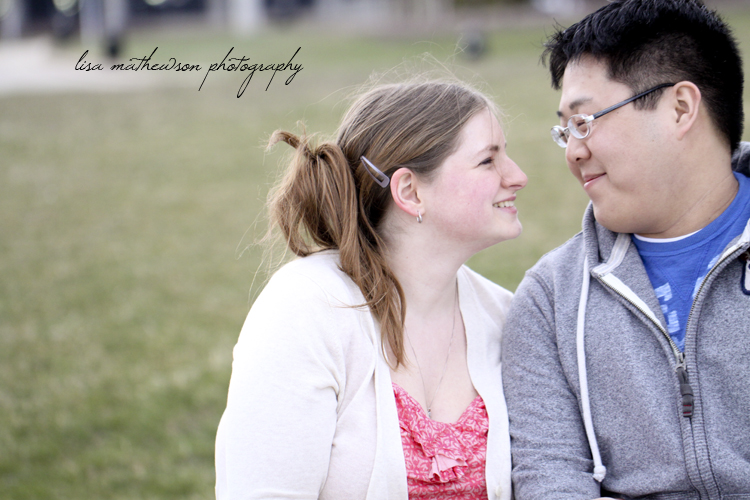 I think this one is my favorite!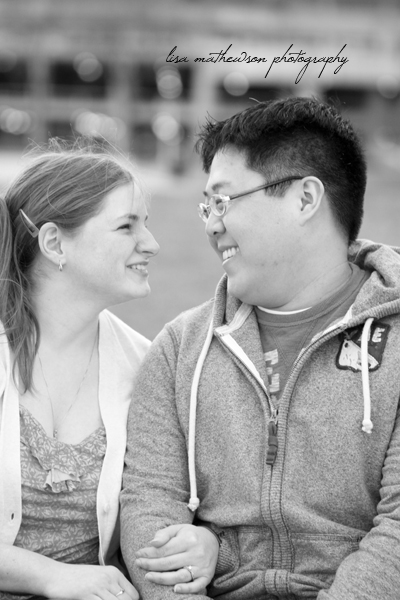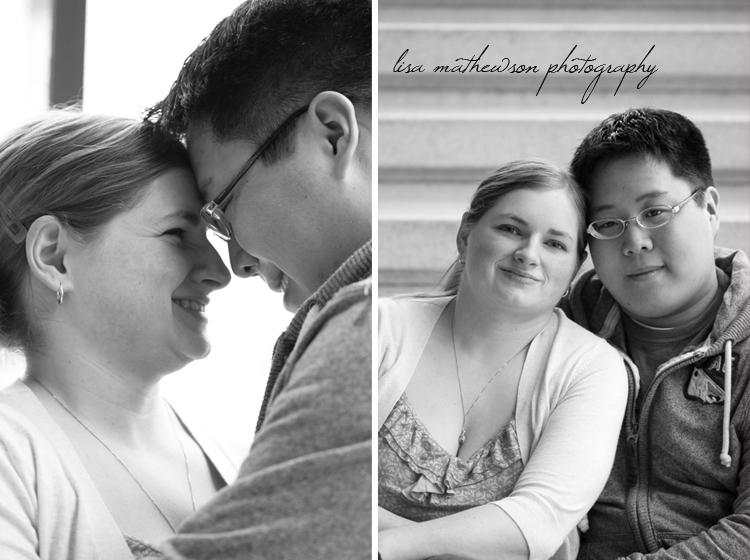 I love Paula in the image on the left, super cute expression!
All images taken in natural light, with a 24-70mm 2.8 lens and my new best friend lens, 100mm 2.8 macro