So, I have a confession to make. I can't throw away the kids artwork. I just can't. I love to see their little creative minds work, especially as they get older and have better fine motor skills. I've saved most the the quality artwork that my two boys created since preschool. Guys, PRESCHOOL! They are now in 2nd and 4th grade so that's a lot of artwork. It takes up a lot of space in the storage area of our basement so when we decided to remodel our house last year, I also committed to living with less and adopting a more minimalist lifestyle. So, that meant I had to get rid of a lot. Our entire first floor (kitchen, bathroom, closets, living room and part of the family room needed to be cleared out. Clue sheer and utter panic. Where were we going to put all this stuff?!? Our basement was also being finished and remodeled so storing things in the rec space was not an option. I had been meaning to get to this project for some time so with the destruction and construction of our home, I decided I needed to knock this one out! I had more than 8 bins of artwork from a several year time span. Plus a growing pile of artwork laying on the floor. See exhibit A there, the first picture. That is the top of our stairs, please excuse the two-toned flooring. The second floor is not yet remodeled. Hopefully this year for that! Anyway, back to the artwork, you guys 8 bins. Who has 8 bins of their kids artwork. Oh yeah, that would be me! I can't help it, I just love art and being creative that much. I just can't part with the little masterpieces.
This project is so easy really. If you don't have a nicer camera, you can totally use a smartphone camera and use the same process. There are tons of apps you can download to edit your phone pictures, I will link to some at the end of the post. I'll explain a bit under each image so you have a visual.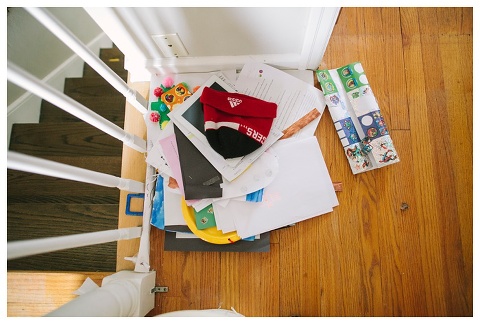 Look at that orange flooring. And, how can it be that dirty. Excuse the mess. But, the pile?!? Who has a pile of stuff you don't know what to do with?? Oh yeah, that would be me. My tip is to get a bin and collect the items until you have a bunch of pieces, then photograph them at once. Maybe not 8 bins worth though 🙂

Oh there are the bins. And, my unfinished kitchen. I shot this during our reno close to the end of the project. They were finishing up painting the cabinets. The light in our kitchen very airy, so my tip for cleaner images is to select a place in your home to photograph the artwork where it's the brightest, but not with sun spots.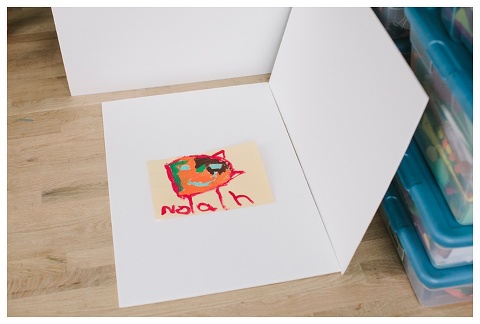 I have several pieces of foam core I use for various work related things so I already had these on hand. You can pick up cheap white foam core at the dollar store! I just create a mini studio. I am using 3 pieces here so I can control the light a bit more. The white will bounce the clean light and get images that look like the ones I am showing below. If can certainly just use one piece if that's all you have.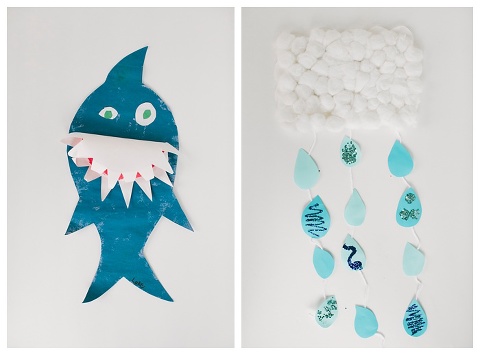 Some of the artwork isn't just a painted picture so it's nice to have the foam core as the backdrop to create a cleaner look.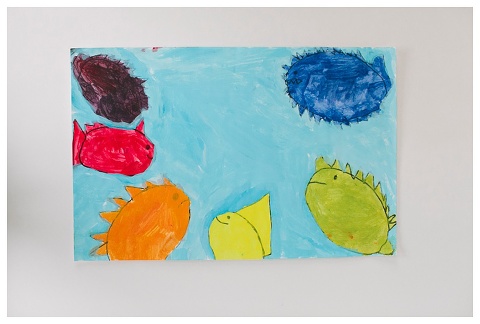 For some of the painted pieces or more standard sizes, you can leave white space around the pieces or crop it in a bit so that the piece is cleaner. I did both depending on the artwork.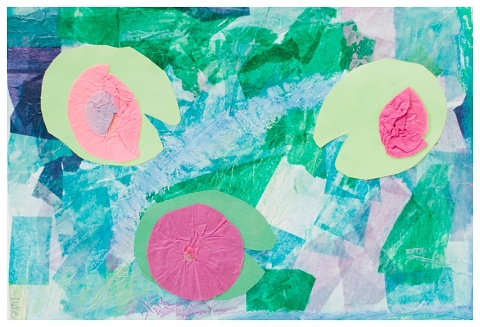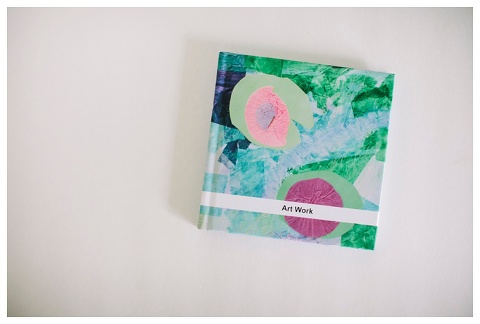 And the finished product! I used one of my favorite pieces for the cover and had the image wrap around the cover. I was able to fit about 75 pieces of artwork in the book!  I was a bit selective and only chose my favorites. I did toss a few pieces that did not hold up to the bin storage and few things that I didn't need to keep. I was able to combined the bins to only one large one I was planning on keeping to give to the boys when they are older. I thought it would be fun to look back at these pieces when they are much older 🙂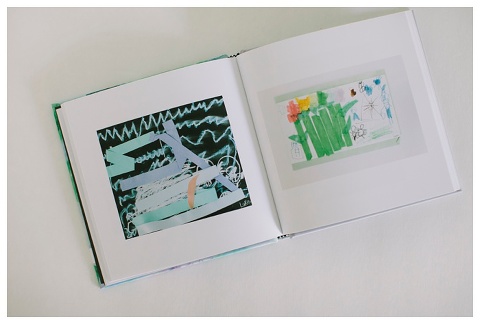 There are so many online book making companies these days. I used Chatbooks for this project and it was super easy.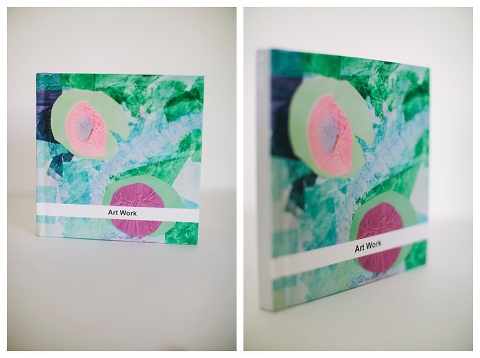 Like I mentioned above, if you don't have a fancy camera just use your smartphone! I use A Color Story App for editing my iPhone pictures, so this would work great for a project like this. This was such a fun project! My boys loved looking at all the artwork they did before they knew how to write 🙂 I'd love to hear if you did this project so keep me posted!
SaveSave