I don't know where to even start about the image in this post. When I took this picture a couple of months ago, it was by accident. I sometimes use a fun technique that I made up when shooting a session. I will hold my camera at my hip or waist or above my head and just start pressing the shutter button. I then randoming move the camera around the subject and snap away. I am really trying to get some interesting compositions and angles. Most of the time I trash the images but sometimes, I get a keeper…this was definitely a keeper.
I love what this image represents.
My son, is full of life, sensitive and loving, strong and stubbon, sassy and silly, joyous and lovable. All of those traits are present in this image. I look at it often and think 20 years from now, the feeling I get when I look at this image will still be there. Childhood and all its joys and happiness. This is why I became a photographer. I can never, EVER forget this moment.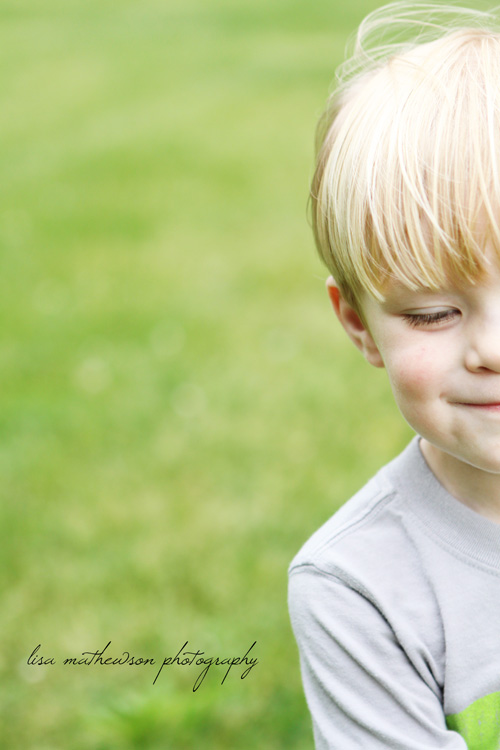 I am torn between the color and BW version, both I love in different ways.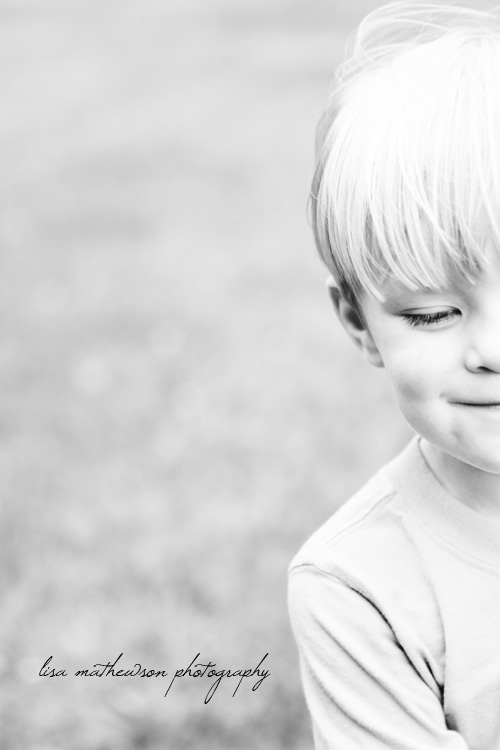 Happy Friday! Enjoy the weekend…we are heading to the pumpkin farm…many images to follow