There is immense value in the digital collection of wedding images. It is the digital collection of images that can be shared via social media, and hundreds of moments can be preserved on a hard drive no bigger than your thumb. Wedding albums however, are keepsake heirloom items. The digital-age of photography allows us to easily share images freely and openly. As an artist, my goal is to create beautiful, timeless imagery that will last a lifetime. Classic is always in style. Wedding albums are also classic, timeless and beautiful. My parents' wedding album is still cherished to this day after more than 45 years of marriage. Times have certainly changed. Hairstyles, trends, color schemes, timelines, traditions, and venue choices have all changed. What has remained constant over the years is the power of the printed photograph. A printed photograph displayed in a beautiful, hand-crafted wedding album does something that a digital file cannot do. It is concrete, tangible and interpersonal. You will no doubt pass down the digital collection of images to your family,but it's the wedding album's physical presence, that will serve as the conversation starter. It is the wedding album that you will pull out to show your friends and family – stories will be told, laughter will ensue. The physical album will be passed around the room allowing each person to have their own personal viewing experience. Each turn of the page will trigger an anecdote about that special day that will evoke fondness, joy, laughter, or all of the above. This is why we think of the wedding album, (not the digital files) as heirlooms.
My parents have been married for 45 years come this June. Their wedding album is a piece of their history. The original album is presented in a 25-page spread, telling the story of their humble beginnings. No one else has an album like theirs, it's unique and original to them, not because of the actual album, but because of the story that lies within the pages. Everyone's stories are different, we all have a great love story to be told.
The past 45 years have been full of many ups and downs for my parents, the roller coaster of marriage is one of great depth. Opening the pages of their wedding album brought me back to the day of their wedding. I, of course was not there, but I couldn't help but feel as if I was there, standing on those chapel steps, one glorious June day. I hope that every married couple has the opportunity to share those memories with their children, as they to envision their parents in the prime of their lives. My parents have 3 children and 6 grandchildren, I can't even imagine the feeling of one day showing my grandchildren my wedding album, hearing them say "wow, grandma, you look young!" What a great moment to share with your loved ones.
Weddings are about marriages.
Wedding albums are about great love stories.
The explosion of technology has fooled us in thinking the only way to share our lives is through electronic devices. Your family legacy begins on your wedding day, make sure you have a tangible item – the wedding album, to pass onto generations to come.
I'll end this post with a few images I snapped recently of some wedding albums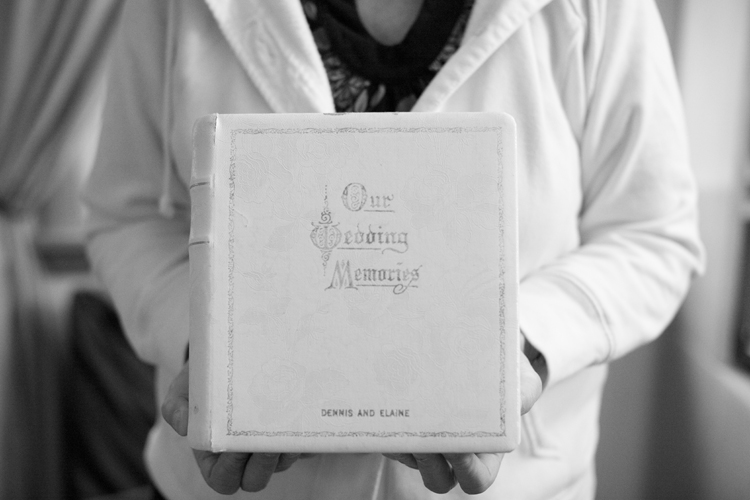 My parents have been married for 45 years this June. They have 3 children ages 44, 42 and 32 (that's me), 6 grandchildren ages 17, 14, 11, 9, 5, and 3.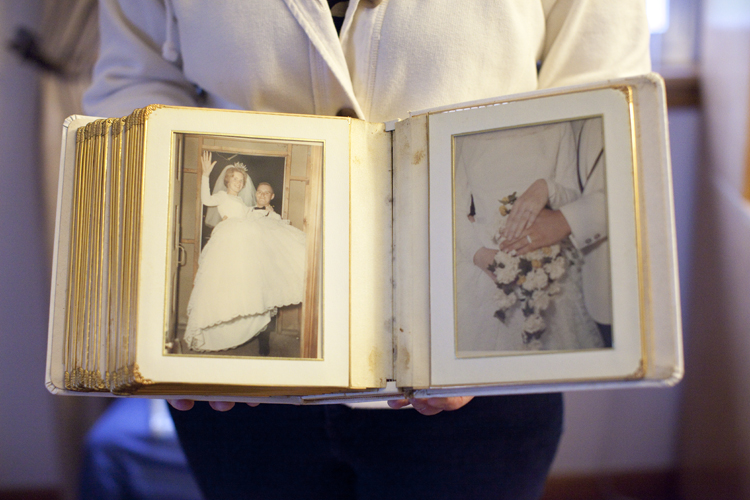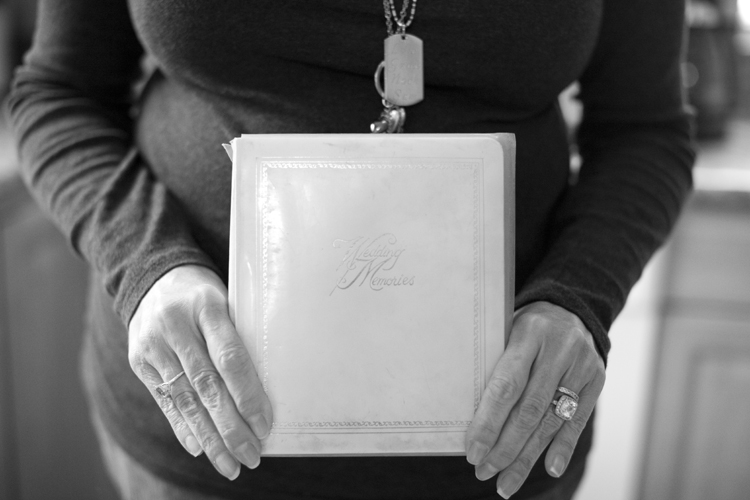 This is my mother in law holding her wedding album. She and my father in law have been married for 34 years this year. They have 2 children ages 33 and 28 and 4 grandchildren ages 5, 4, 3, and 2!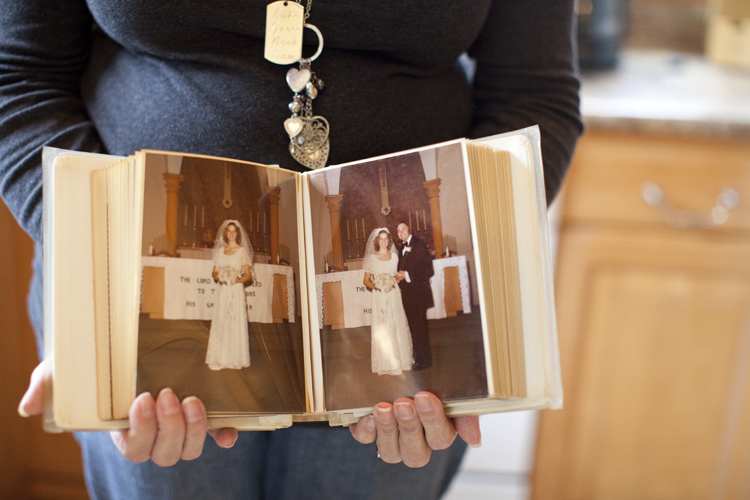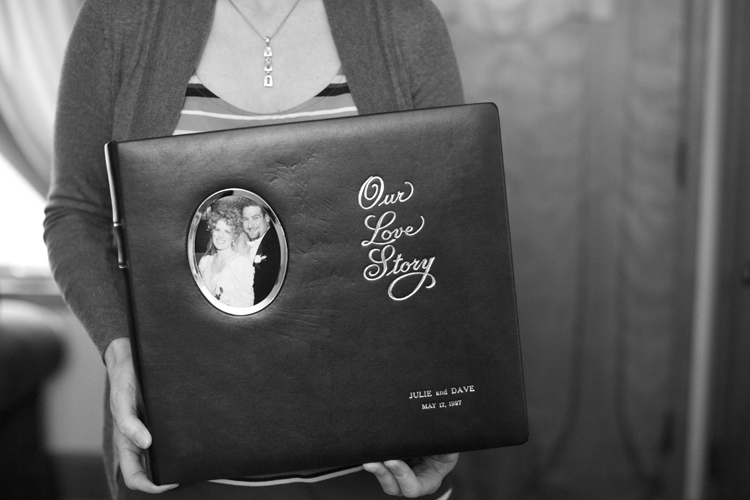 This is my sister holding her wedding album, she has been married for 15 years, her and my brother-in-law have 2 children, ages 17 and 14.
The legacy begins with you.